Japanese / English
Corps Name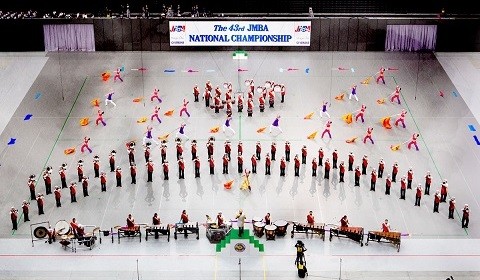 Yokohama INSPIRES Drum & Bugle Corps
Organization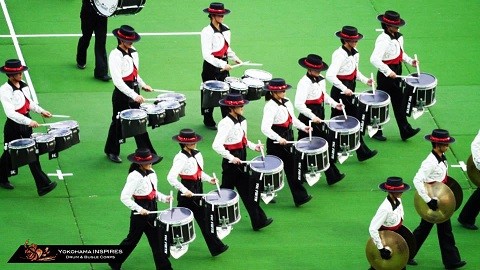 We've about 100 members and constituted by high school students, university students, and members of society.
History
In 1982, Yokohama INSPIRES was founded by a small group of Yokohama citizens.
They overcame the difficulties of not only importing G bugles but also obtaining rehearsal facilities, as public institutions did not understand what drum corps was at that time.
However, INSPIRES possessed a high motivation to achieve their goal: contributing culture to society by inspiring audiences.
This gave genesis to the corps name.
Our mission is to grow Yokohama INSPIRES as a lifelong activity, creating an environment wherein members who are fascinated by drum corps may add friendship, loyalty and honor associated with the drum corps.
Now we, the members from throughout Japan, passionately practice our craft of music, marching, and choreography every Sunday at rehearsal to prepare to inspire our audiences and the next generation of drum corps fans.
"We inspire all"
Activities
Performing in local festivals and events, including competitions sponsored by the JAPAN Marching Association and Drum Corps JAPAN.
Mission Statement
- We inspire all to enrich the human life through the everlasting challenge. -